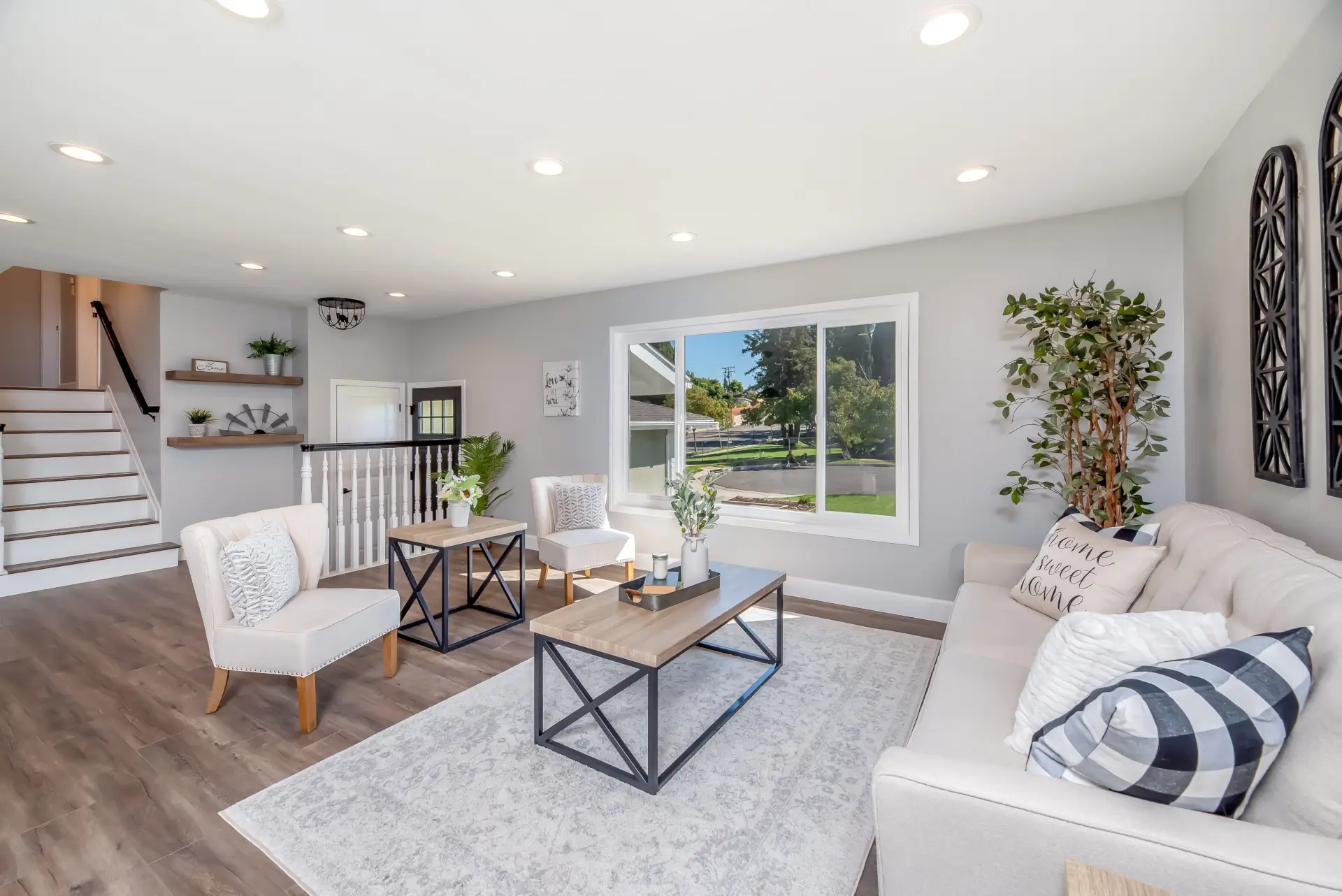 The Art of Home Staging: Preparing Your Home for Open Houses and Showings

When it comes to selling your home, presentation is everything. A well-staged home can make all the difference between a quick sale and a property that lingers on the market. With that in mind, here are some top tips for getting your house in show-stopping shape for open houses and showings.
Welcome Buyers with an Inviting Entryway
First impressions count, so make sure your entryway is warm and welcoming. Start by painting your front door in an attractive color and ensure the surrounding area is clean and tidy. Add a doormat and some potted plants to create a sense of homeliness. Remember, you want potential buyers to feel at home the moment they step through the door.
Showcase Your Home's Best Features
Highlight the key features of your home by drawing attention to them. For example, if you have a beautiful fireplace, make sure it's clean and well-maintained. If your kitchen has been recently renovated, ensure the countertops are spotless and free of clutter. Use lighting strategically to emphasize the best aspects of your home and make it feel warm and inviting.
Invest in New Bedding and Memorable Designs
A comfortable and stylish bedroom can be a major selling point for potential buyers. Invest in new bedding to give your bedroom a fresh, updated look. This is a good option to consider: A two-sided duvet with eye-catching designs that buyers will remember long after they leave your home. This simple touch can make a significant impact on the overall appeal of your property.
Clean Up Your Home's Exterior
Don't forget about the outside of your home. Give the exterior a thorough cleaning, including power washing the siding, cleaning the windows, and sweeping away any debris. Trim back overgrown bushes and trees and add some colorful flowers or plants to enhance your home's curb appeal.
Organize Your Garage Space
An organized garage can be a major selling point for potential buyers. Take the time to declutter and organize your garage, showcasing its storage capabilities and functional space. Consider adding shelving or storage solutions to demonstrate how versatile the area can be.
Stage a Home Office That Inspires Productivity
With more people working from home than ever before, a well-staged home office can be a valuable asset. Declutter your workspace and ensure there is ample lighting to create an inviting environment. Add a comfortable chair, an organized desk, and some tasteful artwork to help potential buyers envision themselves working productively in the space.
Set the Table for Entertaining
A beautifully set table can help potential buyers imagine themselves hosting dinner parties and family gatherings in your home. Use attractive tableware, cloth napkins, and a stylish centerpiece to create an elegant dining atmosphere. Remember, you're selling not just a house but a lifestyle, so make it as appealing as possible.
Create Ambiance with Soft Background Music
During open houses and showings, playing soft background music can help to create a pleasant atmosphere and put potential buyers at ease. Choose calming, unobtrusive tunes that won't distract from the viewing experience. The right soundtrack can make your home feel even more inviting and comfortable.
Staging your home for open houses and showings is an essential part of the selling process. By creating an inviting entryway, highlighting key features, investing in new bedding, cleaning the exterior, organizing the garage, staging a home office, setting the table, and playing soft background music, you can significantly increase your chances of a successful sale. Remember, presentation is everything, so take the time to make your home look its absolute best for potential buyers.
Find a mortgage that works for your family and budget with Realty Mortgage Services.