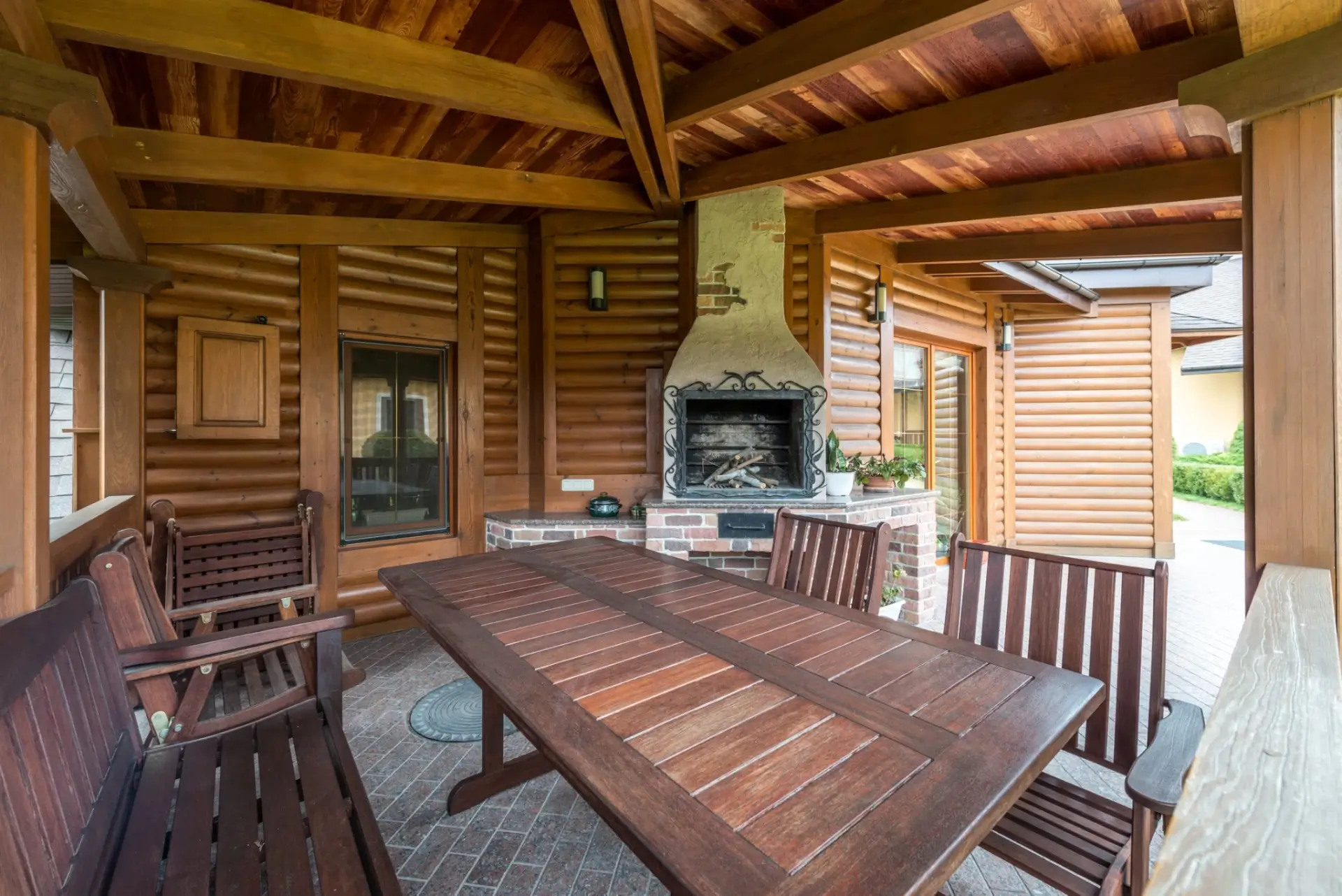 Love To Entertain? Look For A "Social" Home
You may love spending time with friends and family for fun and festivities. But, when you live in a cramped house or apartment, you may skip having people over to your space. If you're already in the market for a new place, you can choose your abode based on your needs and wants. 
Here, Realty Mortgage Services shares tips on how to choose, with some small steps you can take to make your holidays the most social yet.
 Social Home Features 
The outdoors is where it's at when it comes to having large groups gathering. Look for a home that has outdoor space where your entire family can spread out without feeling separated. A covered patio with an outdoor fireplace and kitchen should be at the top of your features list. If your patio isn't enclosed, look to make sure that you can add a screen or retractable wall so you can keep pests out during the summer. 
A pool is another hot home feature to look for, especially given that the waiting list to install is growing by the day. You'll also want an electrical outlet or two near the pool so that you can enjoy music in that area. 
Moving indoors, prioritize an open kitchen and living area. Ideally, you also have plenty of storage and counterspace. Speaking of counters, you don't necessarily have to have granite or quartz for a beautiful and easy-to-clean kitchen. HGTV recommends many materials, including the bacteria-resistant soapstone, which is easy to keep in top shape with just a quick wipe of mineral oil now and then. 
Before Your First Function 
Once you have found the home of your dreams, there are a few things you should do to make it safe and sound before you start sending out invites. Unless your new home is actually brand-new, you'll want to make sure that the fireplace is clean and safe. The Chimney Safety Institute of America explains that a dirty fireplace is an extreme risk to your family. Find a licensed chimney sweep to confirm that your fireplace is safe and functional. 
Make sure that you have a safe space for your pets. State Farm cautions that loud crowds and animals don't always mix. Ensure they have a quiet room where guests won't wander so they can relax while you mix and mingle. 
You'll also want to make sure that you have enough seating for all of your guests, so that may mean purchasing some additional furniture. If you find pieces you like around town, but don't have the means to transport them home yourself, search for a furniture mover close to you to take care of it. You won't have to worry about struggling to get a new sofa or chaise lounge inside; they will make short work of it. 
More Than The Home 
Make sure to talk to your realtor about whether the neighborhood is fun-friendly. This is especially important if you plan to move into a location with a Homeowner Association, which can fine you if you're repeatedly cited for noise after hours. If you plan for your parties to get a bit rowdy, it may be best to move to a location with at least an acre to ensure that you aren't interfering with the neighbors. 
When you're a social butterfly, you don't want your home to be an impenetrable cocoon. Your space should be functional for your family but also able to accommodate friends. Start your home search by making a list of features you want, including a covered patio and large kitchen, and then talk to your agent about the types of parties you plan to host. You may find that your ideal location isn't what you expected. 
At Realty Mortgage Services, LLC, our mission is to set a high standard in the mortgage industry. We are committed to quality customer service - putting the people we serve first. Our goal is to carefully guide you through the home loan process, so that you can confidently select the best mortgage for you and your family from the many mortgage options that are available today. After you select the loan that is best for you, we will work continuously on your behalf to help you achieve your dream of homeownership. 
For more information, please visit our website or contact us today!