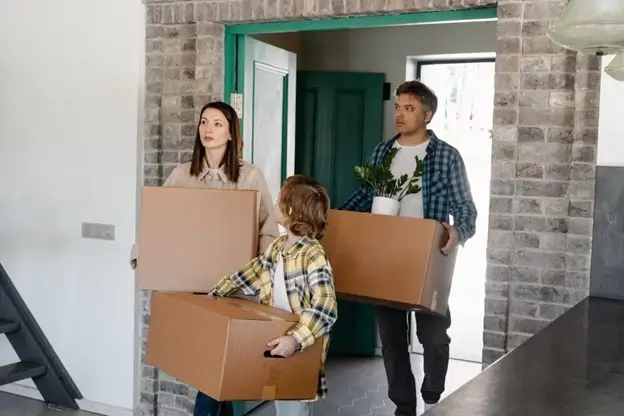 5 Helpful Tips for Moving to a New State
Packing your bags and moving to a new state is a big jump. However, moving can be much more challenging without adequate planning; you should research your new state and understand the local economy and culture. Your move will be much more effortless if you follow these tips.
1. Research the Local Real Estate Market 
Your biggest expense will be finding a new home in your new state. Real estate costs vary depending on your state. In Tennessee, the average home value is around $289,000; this is less expensive than in many US states. 
First, assess your current moving situation. What is your current time frame and what are your resources? After that, research the local real estate market for good deals, hire a local realtor if you need help, and work with Realty Mortgage Services to find a loan program that meets your needs and budget. Although you can move to a new state without having a new home ready, it will make the process far more straightforward.
2. Handle Your Healthcare Expenses
You'll need to organize your healthcare costs before you move states. After all, there's nothing worse than moving, getting sick, and having a giant bill because you didn't prepare your health insurance. 
If you need new healthcare insurance, use the internet to find excellent health insurance in Tennessee. Remember, even if you don't need new health insurance in your new state, you'll need a new doctor and pharmacist.
3. Learn About Living Costs in Your New State 
Before you move to a new state, you must understand the living costs so you can financially prepare. Tennessee is generally more affordable than many states. However, you can use the internet to find the specific cost of living details. Remember, you must consider the cost of education, food, real estate, gas, utilities, and clothing in your new state. 
4. Start a Business in Your New State 
Moving to a new state is the ultimate fresh start; it might be the perfect time to start a new business. However, you should create a business plan to improve your chances of success in your new state. 
Your business plan should include:
•           A marketing strategy. How will you connect with your customers? Your marketing strategy should detail this. 
•           Your financial outlook. What are your financial projections? How will you make a profit? 
•           Your competition. You can't ignore your competition. Explain your competition in your business plan and how you'll beat them.  
•           Your company description. You need to describe your company in-depth for both investors and potential customers. 
5. Set Aside Additional Money for Moving 
Moving to a new state often costs more than you'd expect. As a result, you should put away some savings for extra costs. These could include gas expenses, hotel room expenses, deposits for real estate, products for your new home, mileage overage surcharges, additional taxes, and moving celebrations. 
Plan Your Move Now 
The earlier you plan your move, the smoother your move will be. Make sure you set up everything ahead of time, and remember to research the area you're moving to — whether it's Tennessee or beyond.