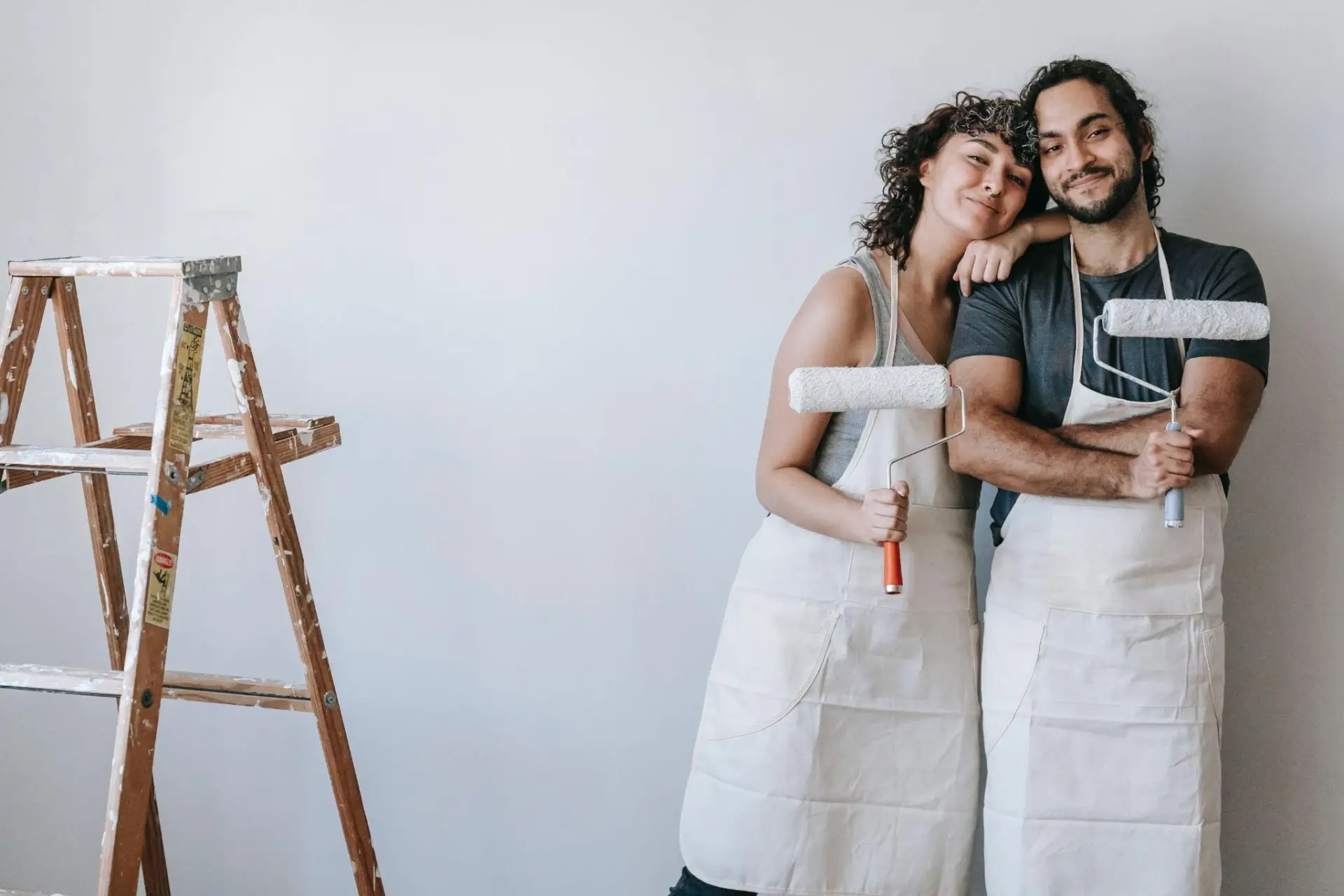 As a rental property owner, you're always on the lookout for the best ways to earn more from your investment. While increasing rent is an easy path to higher earnings, it can drive away renters and keep the property unoccupied for longer. But don't fret, as in this article by Realty Mortgage Services, we'll explore a few of the best ways rental property owners can make ROI-friendly changes to their property.
Invest in Landscaping
Landscaping is one of the best property improvement projects landlords can undertake as it is much cheaper than remodeling rooms or changing floor plans and helps to significantly improve curb appeal. Here are a few landscaping projects to consider for your rental property:
●       Hire a professional landscaper to mow your lawn, style bushes, and trim any overgrown trees in your front porch and backyard.
●       Replace your age-old concrete driveway with paving stones, as they can provide a variety of styling options to choose from. Additionally, they are as durable as concrete and are suitable for all weather conditions.
●       If your home is located in areas prone to water shortages, consider xeriscaping — i.e., adding plants such as cacti that require limited amounts of water to survive. Not only will this ensure your outdoor spaces look great year around, but will also reduce your water bill. To be decisive regarding the type of styling that'll be best for your property to utilize online resources offering in-depth gardening advice for rental property owners. Check out https://homegardenhero.com/ for more info.
Increase Square Footage
In addition to location, rent prices are also closely related to a home's square footage. Hence, by increasing your home's square footage, you'll be able to fairly charge higher rent. Discussed below are a few examples of the best ways to increase square footage:
●       Construct a porch in your yard. For tenants, this will serve as the best place to relax after a long day of work or to host social gatherings, according to Wolf Home Products.
●       Convert your attic into a bedroom. This is a good option for houses that have plenty of storage space in addition to the attic.
●       Transform your garage into a home office, as it will attract a higher number of tenants looking for remote-work-friendly properties.
Decorate the Outdoors
Making your property stand out from the rest is a useful way to attract tenants. One of the best ways to do so is by adding metal lettering on your front gate and main door. Metal lettering comes in a host of customizable styles and fonts, which you can use to highlight your address and other details regarding the property.
Another option is to apply a fresh coat of paint to your home's exterior walls. Research shows that up to 66% of real estate agents agree that painting exterior walls boost the property's curb appeal.
Make Timely Upgrades
Over time the appliances in your home will become old and unreliable. This can include the refrigerator, microwave, stove, washer, dryer, and more. From the perspective of a tenant, a home with well-functioning appliances is a better choice than one without them. Hence, consider investing in upgrading your appliances if they are close to becoming obsolete.
An additional benefit of these upgrades will be tenants wanting to rent your property for longer. Resulting in consistent income from rent and limiting the number of days your property is vacant.
Establish an LLC
While establishing a Limited Liability Company is not a property upgrade, it can help to keep more money in your pocket. Renting your property through an LLC provides the benefit of asset protection — i.e., your personal assets and finances are safe from tenant-related liabilities and risks. Additionally, an LLC allows you to use business — i.e., property maintenance expenses as tax write-offs. This has the potential to reduce your tax burden by hundreds, if not thousands, of dollars!
Now that you have an idea regarding the best ROI-friendly home upgrades, the only thing left is to choose which one to undertake first. Based on ease of completion and benefits, creating metal lettering should be on top of your list, in addition to establishing an LLC to protect your finances from unforeseen circumstances.