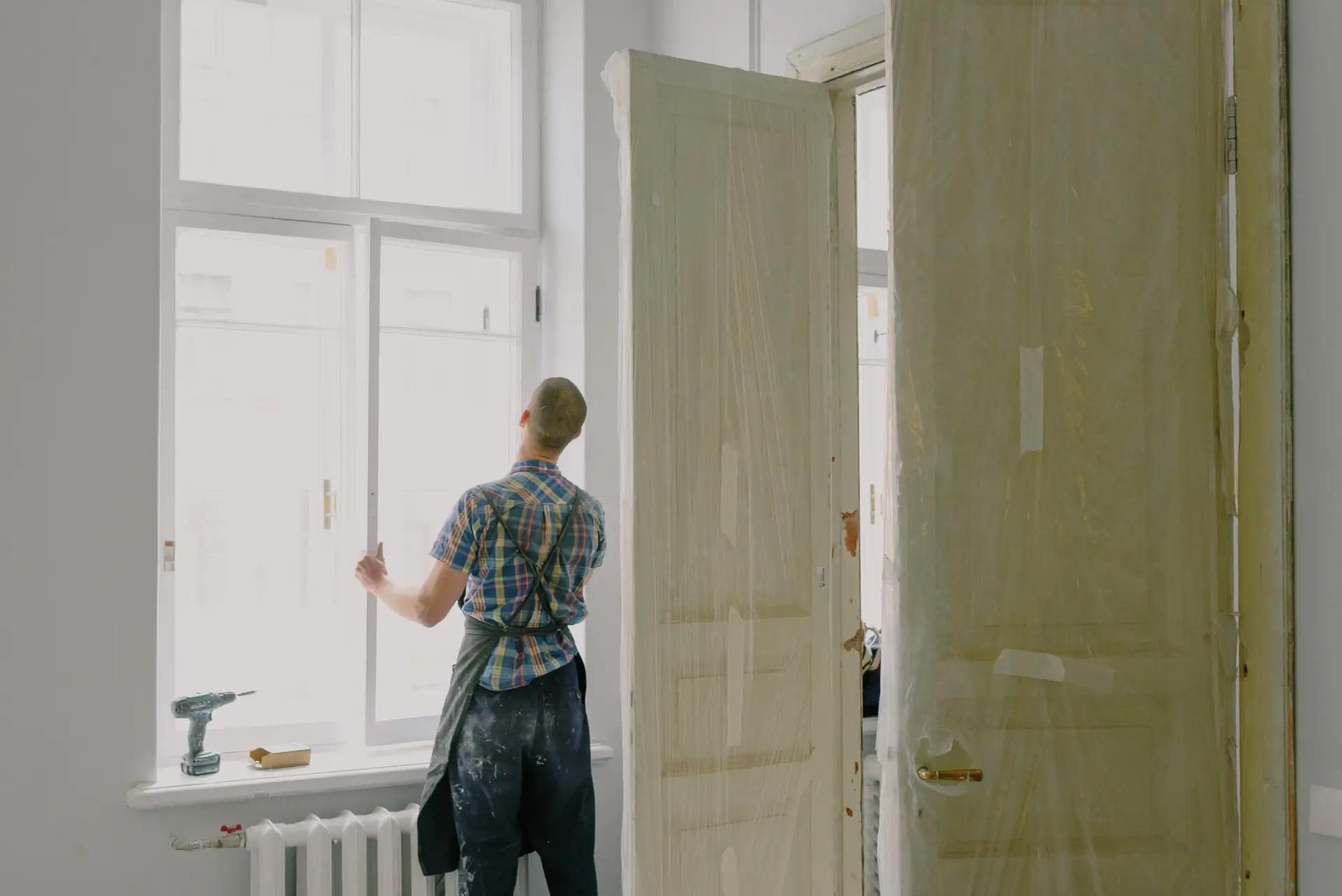 Prepare for a Home Renovation With This Helpful Guide
This article is one of many helpful resources provided at Realty Mortgage Services.
 What can you expect with a home renovation? Every project has its own considerations to think about, so it's important to start with a solid plan that will help guide you through the process. What type of renovation makes the most sense for your budget? How will it affect the overall value of your home? What tools can you use to make the job go as smoothly as possible? We'll take a look at all these questions and more in this short renovation guide, so follow along when you're ready to start prepping your own project.
 Let's get started!
 Choose the right project for your needs
 Home renovation projects vary depending on a family's everyday needs, their budget, and how those changes will affect the home's value. If there's a possibility that you're going to move in the future, choose a project that will attract a lot of buyers, such as updating the kitchen. Remodeling the basement to finish it out is also a great renovation idea that your family will get a lot of use out of. Keep in mind that a full kitchen renovation can include flooring, plumbing changes, cabinetry, and appliances, so it's one of the pricier projects. However, it usually comes with a solid ROI. When you're ready to start planning for your next home, take a look at the resources available at Realty Mortgage Services for help with choosing the right mortgage for your needs.
 Consider a home office project that will make life easier
 When considering which home renovation project to tackle, think about which ones would make your life easier. If you or a loved one works from home, an office space that provides privacy and helpful resources just makes sense. In order to prevent distractions, you'll need to think about the best design choices for the space. You can also invest in the right lighting solutions to maximize productivity, such as natural light or overhead lighting that prevents stress and headaches.
 Get familiar with the tools of the trade
 While there are many home renovation projects that can be considered DIY, you may still need to work with a contractor to ensure your safety and the quality of the work. Take a look at a few of the tools contractors use, such as how they make use of estimating software for electricians. Along with construction calculators, blueprint tools, and reporting apps, this type of software is frequently used by contractors to ensure that the job is done correctly and that they're able to provide an accurate price quote from the beginning. This is helpful both for you and for their own tax purposes.
 Decide on whether to invest in a home warranty
 Once your renovation is complete, it's time to decide whether or not to invest in a home warranty that will give you peace of mind and protect your new space. This renewable, annual contract will cover the breakdown of appliances or major home systems–such as electrical wiring or plumbing–which aren't protected by homeowner's insurance but are pretty costly to fix. Read reviews of warranty companies to find the best one for your needs, and look closely at their policy options to make sure you can find one that meets your needs and your budget.
 Tackling a home renovation of any kind can be stressful, so that's why it's essential to plan well from the very beginning. Think about the best choices for your space, create a realistic timeline, and consider which options will work best for your budget, such as adding a home office. When it's time to make a decision about a home warranty, do some research to find the best fit for you.
 Have a question about the services provided at Realty Mortgage Services? Reach out to the pros today.
Photo via Pexels